Hall of Fame
Papillion La Vista Community Schools are widely recognized for its quality education, outstanding teachers and generous support by members of the community. To celebrate the achievements of those who have been so instrumental to the school district, the Papillion La Vista Community Schools Foundation established the "Papillion La Vista Community Schools Hall of Fame." The Hall of Fame honors outstanding graduates, educators, and district boosters.
Complete the 2023 Hall of Fame Nomination form to recognize the outstanding alumni, educators, and boosters you know. Nomination forms are accepted year-round. We will recognize winners at our next Gala in August 2023. Stay tuned for more information about this event coming soon!
Click here for the Nomination Form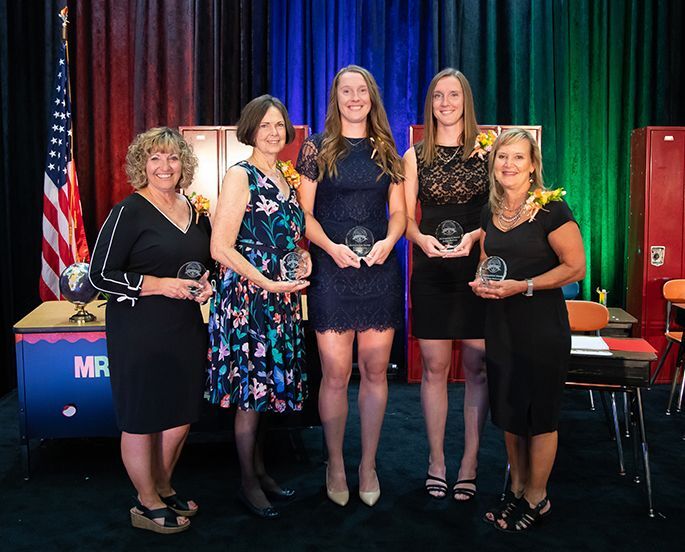 Congratulations 2022 PLCS Hall of Fame Award Winners!
Kim Lynam, Legendary Educator
Karen Ritz, Community Booster
Kadie Rolfzen, PLSHS Distinguished Alumni
Amber Rolfzen, PLSHS Distinguished Alumni
Kathleen Anderson, PLHS Distinguished Alumni
Erik and Elizabeth Lilla, PLHS Distinguished Alumni (not pictured)